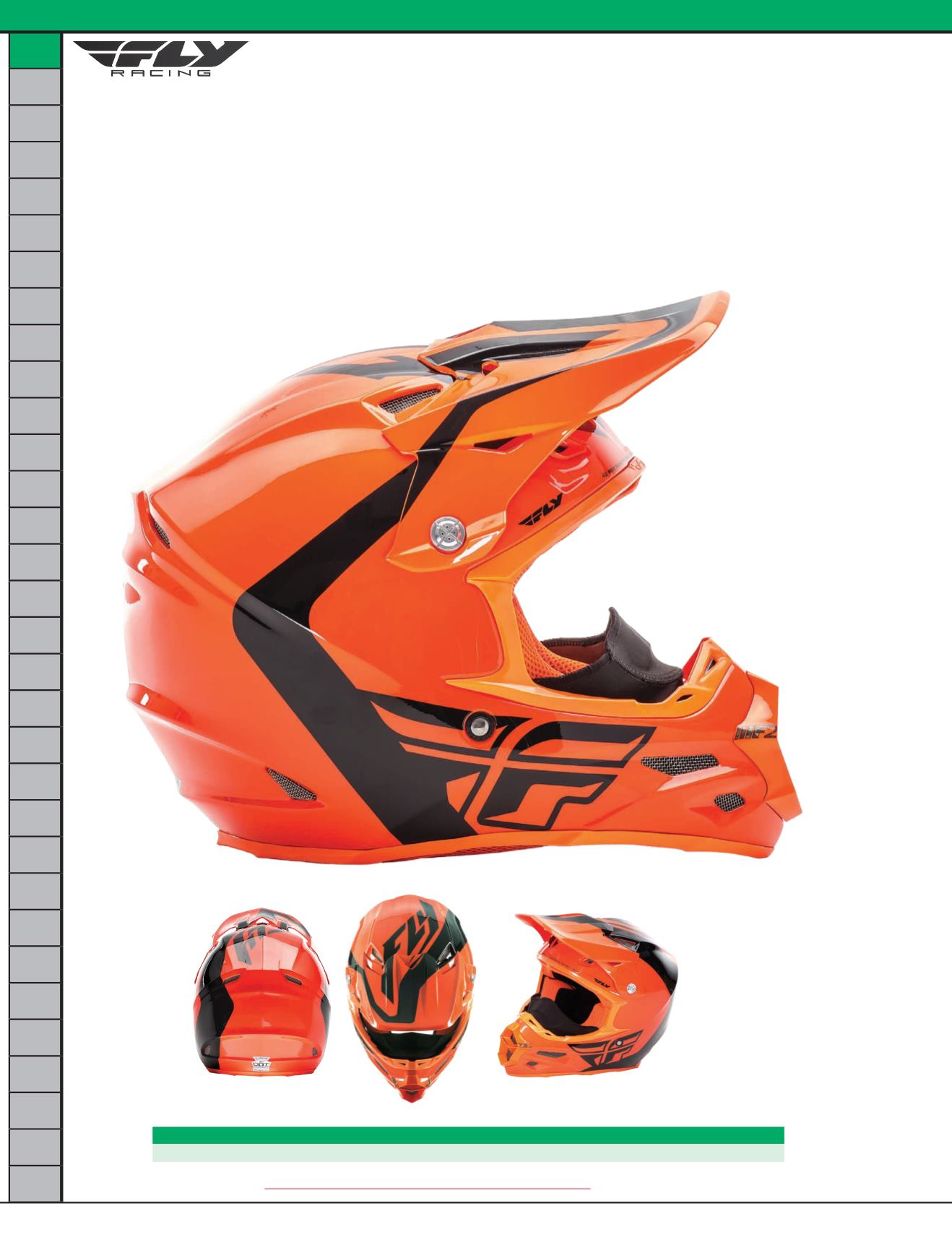 x
X X
X
X
2
HELMETS
HELMET
ACCESSORIES
EYEWEAR
APPAREL
PROTECTIVE
BAGS /SURVIVAL
VIDEOS
SNOWMOBILE
ACCESSORIES
SNOWBIKE
SLEDS /
TRAILERS
ELECTRICAL
EXHAUST
ENGINE
STEERING /
CONTROLS
AIR / FUEL
WINDSHIELDS
BODY
TUNNEL /RAIL
ACCESSORIES
TRACKS /STUDS /
SPROCKETS
REAR
SUSPENSION
SHOCKS
FRONT
SUSPENSION
SKIS /RUNNERS
BRAKES
CHAIN /
SPROCKETS
BELTS
CLUTCHING
CHEMICALS
TOOLS /
FASTENERS
PROMOTIONAL
REFERENCE
INDEX
F2 CARBON COLD WEATHER HELMET
You've seen Fly Racing's elite athlete's such as Colten Moore and Heath Frisby dominate the winter games taking home
multiple medals. Racer's such as Tucker Hibbert, Ross Martin, and the Leighton team win snocross races and titles in
the F2. Backcountry experts and hillclimbers like Erin Beukelman, Steve Martin, Nathan Titus, Geoff Kyle, Tapio brothers,
and many more, all dominate the snow wearing the FLY F2 Carbon helmet.
• Snell and DOT approved for USA. Other
safety standards include ECE and AS
(Australian). Meets or exceeds the toughest
safety standards on the market.
• ISR approved for snowmobile competition
• Visible snow specific graphic and design
• Same shell and interior features as the current
F2 Carbon helmet
• Includes a cold weather plug kit to help block
the cold weather
• Features a custom molded F2 breath deflector
to block flying debris
Graphic
XS
S
M
L
X
2X
List
"PURE" GRAPHIC
Orange/Black
73-4127XS 73-4127S 73-4127M 73-4127L 73-4127X 73-41272X
$339.95
See page 24 for replacement parts and accessories
HELMETS