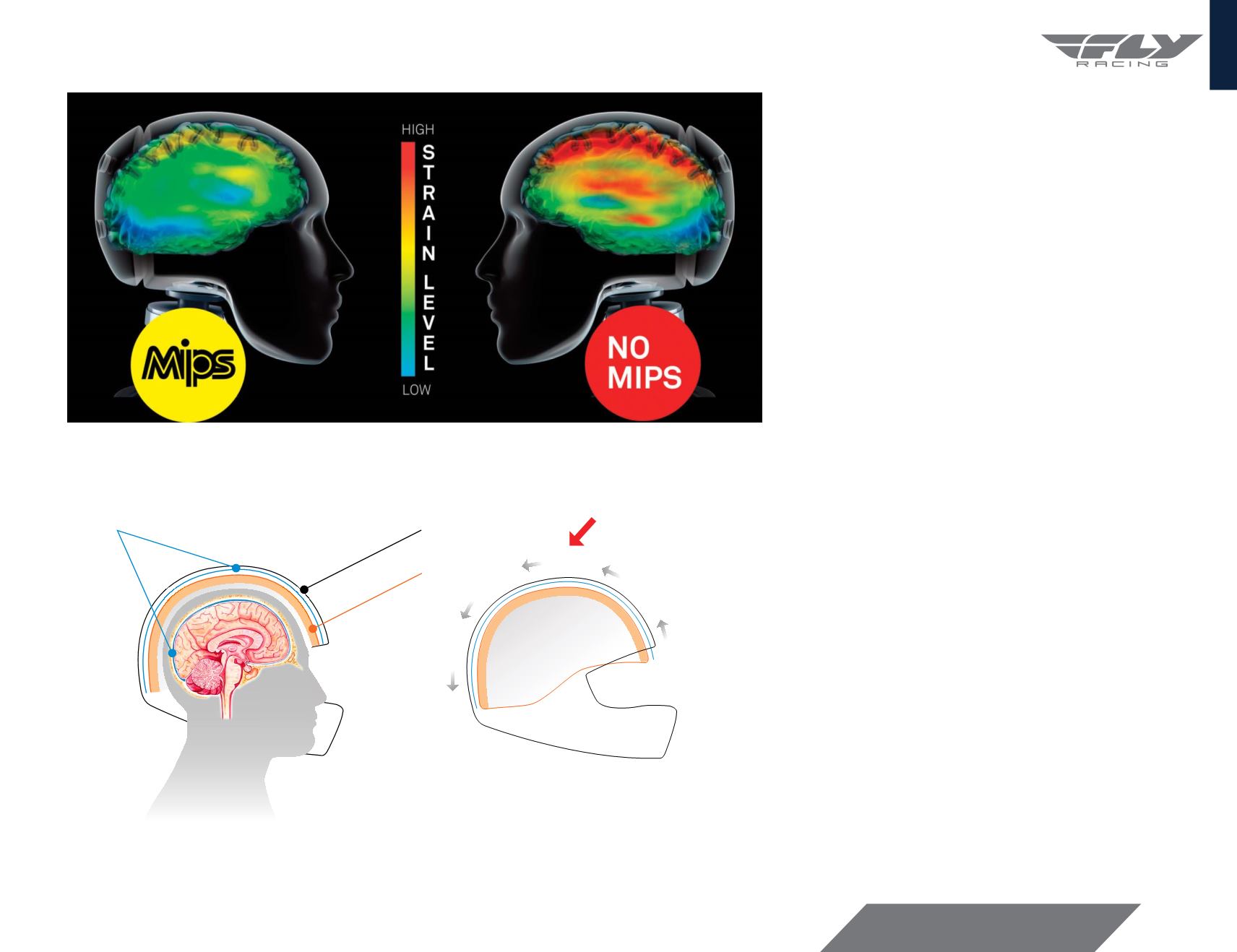 HELMETS
EYEWEAR
RACEWEAR
OFFROAD
PROTECTION
CASUAL
LUGGAGE
ACCESSORIES
PROMOTIONAL
REFERENCE
5
This helmet is equipped with MIPS
®
– a unique
technology developed to reduce brain injuries.
Conventional helmets are tested by dropping
them vertically onto a flat surface. MIPS
®
is
constructed to deal with how most accidents
occur, with angled impacts to the head. MIPS
®
sets a new standard in helmet safety.
●
Deformation of the Brain
from an Angled Impact
The Invention
MIPS
®
imitates the brain's way of
protecting itself by giving the helmet its
own low-friction layer between the outer
shell and the head, to absorb much of the
rotational violence created by an angled
blow. Very simple and very effective.
Figures Left: Finite Element Model of the human head. Developed by Dr
Svein Kleiven, KTH. Software: LSDYNA by courtesy of ERAB, Sweden.
Low-friction layer
corresponding to human
cerebrospinal fluid.
Outer shell
Liner
Angled impact
F LYRAC I NG . COM